One of the biggest myths among small business owners is that having an attractive company website counts as an online lead generation technique. This couldn't be further from the truth. While having an up-to-date website is certainly a business necessity, just having a functioning website does not qualify as the act of lead generation. Lead generation is an active ongoing process that seeks to attract and convert targeted web visitors into qualified prospects for a product or service with the goal of increasing sales. Lead generation as a process requires multiple techniques and an investment of time and money. Building a company website is just the beginning of online lead generation. What happens after your website is launched matters most. In this article we will look at several online lead generation techniques that should be considered as part of your lead generation strategy.
WARNING: You are about to enter the realm of ONLINE MARKETING GEEKDOM
Organic Search
Why is organic search important? Google gets over 100 billion searches a month worldwide. (Source: Mashable)
SEO (Search Engine Optimization) is crucial for your website so that it is ranked higher in the Search Engine Results Page (SERP) for online queries. This allows your potential customers to discover your business organically when searching for products or solutions.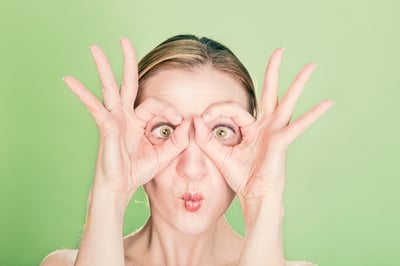 One of the exciting benefits of SEO when it is executed properly as a lead generation technique is that it can bring more targeted and more qualified leads to your company website. 71% of B2B researchers (buyers) start their research with a generic search. (Source: Google)
This is good news for small businesses. SEO keyword research allows businesses to target keywords and phrases that potential customers are using to search for solutions to their problems. The challenge is applying those keywords to your website and internet marketing strategy so that they actually bring you customers Here are some SEO strategies to consider:
Pick a primary keyword for each landing page and focus on optimizing that page for that word. If you oversaturate a page with too many keywords, or the same keyword several times, the page will lose its importance and authority because search engines will conclude that you are keyword stuffing or they won't have a clear idea of what the page is about

.

Place your primary keywords in your headline and sub-headline. These areas of content have greater weight to search engines. The Headline should also be an H1 tag for those of you who have some code experience.
Include the keywords in the body content but don't use them out of context. Make sure they are relevant with the rest of your content.
Include keywords in the file name of images (e.g. mykeyword.jpg) or use them in the ALT tag.
Include the keywords in the page URL.
Business Blogging
Business blogging, when done consistently is a key source of traffic generation for your website. With each new entry on your blog, you provide an opportunity for your prospects to find you, find a solution to a problem and subsequently learn about the solutions that your company provides. Here is why it works: Every time you create and publish a new blog post, a new URL is created and added to your website. Search engines such as Google, Bing and Yahoo periodically crawl your website looking for new information and updates. When new pages are found, these search engines organize this new information by indexing it in their database.


Once your new page is added to a search engine index, it has the opportunity to be found when a person enters a search query. With each successive blog entry, you have a new way to be found online. What's even better, blogging allows you to attract "good traffic." By writing about topics that your ideal customers are searching for, you have a greater chance of attracting the type of qualified visitors that are candidates for your product offerings. Do you think blogging is too much work for the return?
Consider these recent stats: B2B marketers that use blogs receive 67% more leads than those that do not. (Source: HubSpot) By 2020, customers will manage 85% of their relationships without talking to a human. (Source: The Kapost Blog)
Companies who blog receive 97% more links to their website. (Source: Business2Community)
As these statistics illustrate, blogging is no longer just an option for online lead generation, but has quickly becoming a necessity. More people are beginning their buying journey by researching online before ever reaching out to a solution provider. By utilizing your business blog, you can easily influence customer behavior and favorably increase the odds of influencing visitors to your company website with well researched articles.
Take a Deep Breath, You're Almost There
Email Marketing
Email marketing is dead. Have you heard this before? Not so! The statistics bear it out. Email marketing offers and overwhelming return on investment. According to the Direct Marketing Association email marketing yields an estimated 4,300 percent ROI. That means for every $1 invested, it returns $44. (Source: Entrepreneur)
Many businesses have the misperception that email marketing is only used to communicate with existing relationships. However, email can be a great way to develop and nurture new leads. Here are a few best practices to drive new business.
Great Subject Lines – Your open rate is directly influenced by your subject lines. For many it is a throw away part of the process. If you want your emails opened, it starts with a great subject line.
Develop GREAT Opt-in Offers – Create offers that provide value such as a free download, free trial, product discounts or some form of educational content that solves your ideal prospects problems.
Ask Prospects to Take Action – Make it easy for prospects to follow up. Limit your email to one clear action you want your prospect to take. Whether it's clicking through to a link, hitting the "reply" button, or confirming a time for a phone call, make it very clear what you are hoping to accomplish.
Make things easily shareable – Make sure that you have social media buttons so that people can easily share. Speaking of social media.
Social Media
Facebook, Twitter, Google Places and LinkedIn are on most business owner's radar screen, however, most small businesses are doing a poor job of capitalizing on the massive numbers of people that flock to these sites on a daily basis. Here is a sobering statistic. 41% of US small businesses surveyed in Spring 2015 said they didn't use social media for business. This was up slightly from 38% in Fall 2014 and even with the 41% in Spring 2014. (Source: eMarketer)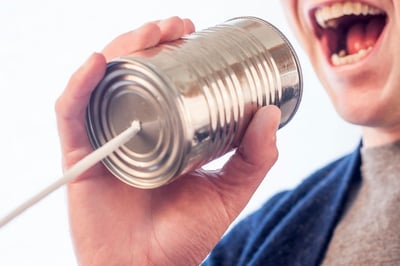 For those that are participating in one way or another, many are missing the mark. Incomplete profiles, inconsistent posting and a tone deaf voice are among the many mistakes that small business owners are making with their social media profiles.
While social media marketing can be a time consuming lead generation technique, it can also help you connect on a deeper level with potential customers. Think of Facebook, Twitter, Google Places and LinkedIn as different virtual phonebooks, that you can actively search by your services or keywords to find and engage with people who are great prospects for your products or services.
Social media is growing up fast and requiring more sophistication and attention to be a successful lead generation tactic. Here are a few best practices to consider:
Begin with SMART social media goals
Focus on building a strong network of engaged followers.
Develop relationships with social influencers to help getting your content viewed.
Measure your social media objectives with analytical tools.
Social is no longer free. You must pay to play.
Help Is Near
The techniques above are four of the most important tactics available to business owners today. In a perfect world, you would use all of these lead generation techniques as a part of your internet marketing strategy. For many business owners however, the thought of delving into this online territory will be as appealing as having a root canal performed. There is help however. A great online marketing firm can be a life saver.
Here is an article for you to learn why hiring a marketing firm for your small business might be the right move. These techniques can be accomplished by motivated individual business owners or a small staff, but will most certainly require both time and money to be utilized effectively. With that in mind we created a free business resource to help you create more effective leads for your sales team. Download a copy of "The 30 Greatest Tips, Tricks and Ideas" today to learn more about these strategies and many more available to you. Either way as the statistics in this article show, you need a strong digital strategy to remain competitive now and in the future.
David, a HubSpot Certified Inbound Marketer is the Chief Content Creator for InTouch Marketing and its clients.