Even if you love technology, it can be a royal pain in the butt sometimes! There are so many apps out there that figuring out which ones to use in order to make your life easier is like to trying to figure out whether to date Hallie Berry, Kim Kardashian or J Lo. They all look really good, but some of them can make your life a living hell!
I Love These Apps!
As a business owner, I use several apps on a daily basis that make connecting, collaborating, sharing and accessing information a whole easier. It's important in my line of business to utilize technology and adapt to the changing landscape in order to improve the customer experience. Here are my top 5 apps:
Podio
Join.me
Hootsuite
Click Webinar
Dashlane
Podio
Podio is an online work platform that allows for collaboration and project management in one central place. You can create tasks, calendars, contacts, and activity streams. It also gives you the ability to create your own apps within the software. At InTouch Marketing, we use Podio every single day to collaborate on all of our existing projects. We create workspaces for all our clients' projects, assign all work to be performed to specific employees, and track it all.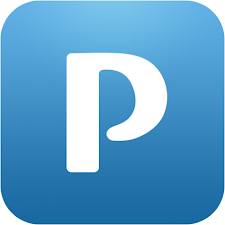 Not only can employees use the system, but outside contractors and clients can access it as well. Each person has their own access and user rights that are controlled by us. So, everything that we need to communicate about is entered into Podio and kept in one location for easy accessibility.
Podio is built like a social media site, so it's easy to follow and understand. We can initiate phone calls and video calls to specific employees, clients or outside contractors all within the program. One of the best features of Podio is the ability to add or build your own apps to your workspace. You can also customize the apps to your specific company and even build a completely new app that is tailored to your specific needs.
Since Podio is owned by Citrix, you now have the ability to integrate GoToMeeting into your workflows and schedule online meetings very easily.
Price: Free for up to 5 employees; $9 per employee per month for the first paid service. Link to Podio
Join.me
Join.me is an online meeting tool. It combines instant screen sharing and powerful meeting tools in an app that anyone can use to present, train, demo or concept.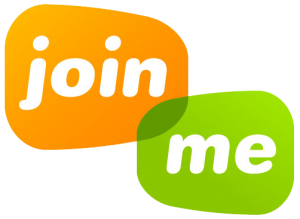 The main difference between Join.me and other online meeting programs is the ability to share your screen and take control of someone else's screen. If a client calls and asks for help understanding a proposal, website page or completing an online form, we can quickly send a link to join a meeting and be looking at the same thing on one screen and collaborate more effectively. If you don't need the ability to perform webinars and need a stable effective tool to help connect you with your clients, then Join.me is a wonderful tool.
Price: Free version gets you up to 10 meeting participants, screen sharing, internet calling, share control, multi-monitor, chat, and send files. Link to Join.me
Hootsuite
How do you share business information to all your social media platforms all at the same time? Hootsuite!
Hootsuite is a great social media tool that can save you time and your sanity. It will improve productivity by managing all of your social networks within one location. The dashboard is designed for you and your team to listen, engage and measure all from one simple interface.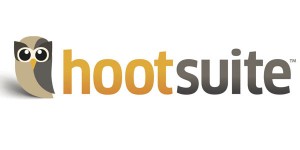 If you have a lot of social media accounts for your business, and you should have, getting information posted to them can take forever if you post to one at a time. Hootsuite allows you to link virtually all your social media accounts to Hootsuite, and then give you options to post your information immediately or schedule it for a later date.
You could post some information to Twitter only and other information to all your other social media accounts in seconds. You can also see who is engaging with you and respond immediately, or run a search to see who is texting a certain keyword within a certain distance from you. This is a great tool to use for your social media posting problems!
Price: Free version connects up to 5 social accounts; $9 per month for first paid service. Link to Hootsuite
Click Webinar
If you are a business that uses webinars,

Click Webinar is a robust meeting/webinar program that has some nice features. Pricing is less than GoToMeeting. As of the date of this post, pricing for webinar services was:
| | | |
| --- | --- | --- |
| | GoToWebinar | Click Webinar |
| Attendees | 100 | 100 |
| Presenters | 1 | 4 |
| Price per month | $99 | $79 |
Both products include the meeting features in the webinar plans. With Click Webinar you can rebrand the meeting room to reflect your corporate branding and access these additional features:
Upload Presentations – Upload several presentations and access them immediately during the webinar
Whiteboard – Switch to a whiteboard to make diagrams
Desktop – Switch to your desktop to show additional information
YouTube – Connect with YouTube to showcase videos
Polls – Integrate polls into your presentation as you go to get instant feedback
You also have the ability to record your webinar for later distribution to YouTube. HD video quality for web cam connections and the usual array of voice connections via headset or VOIP are available. Scheduling meetings is very easy, and they now have an Outlook integration app that will get your meetings integrated in Outlook.
Price: $40 per month for 50 attendees. Link to Click Webinar
Dashlane
This is one of my favorites! How many passwords do you have? I have hundreds and need to make sure that they are not all the same. Dashlane is a password security program that manages all your passwords for you. It will automatically log you into your accounts when you go to that web page. You don't even need to type all your passwords into their platform. The first time you visit a web page that requires you to log in; Dashlane will remember the login and give you the option to assign it to a category.

So, let's say you go to your Facebook page for the first time after downloading Dashlane. You log in and assign the category to Social Media. Next time you visit your Facebook page, you are logged in automatically! Yeah Baby!! All your passwords are controlled by one master password when you start the program.
It can be used on all mobile devices, although you have to upgrade to get backup services and the ability to sync your passwords across all devices.
Price: Free for basic service; $29.99 a year for paid service. Link to Dashlane
All these services can be used on mobile devices so you can access them anywhere and anytime. If you have some other great ideas for apps you love, please share them!
Bill is the CEO and Founder of InTouch Marketing. Bill drives the vision and direction of InTouch except when England's playing in a soccer tournament, because everything stops!