This has been a fairly common question for most business owners over the years, but it has never been more of a puzzle than in today's business environment. In order to attract new business these days, you have to have a business presence online. And, for many business owners, this is a dangerous new world and they don't know how to operate in it!
How Do I Grow My Business in Today's Market?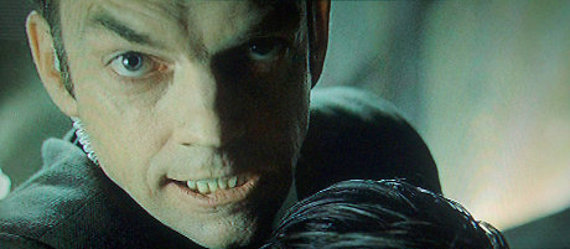 It's kind of like Neo's predicament in the blockbuster movie, The Matrix. Neo has entered the dangerous new world of The Matrix and realizes that he has some fighting skills that he didn't know he had. The problem is that he keep having to circumvent dangers that keep flying at him. The most ominous danger comes in the form of Mr. Smith, an enemy that never seems to go away. The two engage in a long combat of otherworldly fighting techniques, when Mr. Smith finally gets Neo in a stranglehold that it doesn't appear Neo can get out of. As a train is rapidly approaching and it seems that Neo is about to meet his certain death, Mr. Smith emits that famous line:
"You hear that Mr. Anderson, that is the sound of inevitability."
Well, that train is today's technology coming at all of us, and the grip that Mr. Smith has on Neo is yesterday's marketing methods strangling most of the business owners out there today! And, if you don't figure out how to escape from that stranglehold, you are going to be one of those that is run over by technology and your competitors who have already figured it out!
Let's face it...business has changed and it is not turning back! The process with which people--and I do mean people because businesses don't do online searches-- research the products and services that they are interested in purchasing, has changed. If your business does not recognize this shift in behavior, you will lose.
Buyers complete 60% of their buying cycle before they even contact your organization!
That 60% is virtually all done online. So, if people are doing lots of research before they even decide to contact you, it stands to reason that you need a solid web presence. However, having a web presence is only the beginning. Your website needs to offer value! If it's a pretty brochure showcasing your brilliance and how great you are, people will leave. They don't care how great you are, not yet anyway. They need you to solve problems for them, or meet an immediate need. Look at your current website and ask yourself, "What value is my website providing for my ideal customers?"
Who are your ideal customers?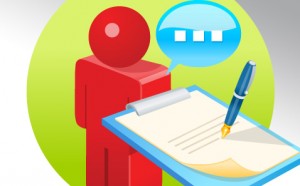 This does not mean 18-25 year olds who live in a 10-mile radius. It really means who are they? What are their pain points, what challenges do they have, and even where do they shop? You need to develop a strong picture of your ideal customers, what we call buyer personas, in order to market to them more effectively.
People are searching for your products and services right now, but can they find you.?
We all know that getting your business found on the internet is like trying to find a needle in a haystack. But there are ways you can increase your chances of attracting potential customers dramatically, by employing some new strategies. Here are some of the top strategies:
1. Website Redesign – Evaluate your current website with a critical eye and decide if you really need a redesign. Does it offer value? It won't matter how many visitors you drive to your website, if when they get there they say, "I Came, I Puked, I Left!"
2. Pay Per Click – This one of the oldest methods, but still an effective method for driving traffic. Managed correctly, you can drive quality traffic to your site and try to convert that visitor into a lead.
3. Content Creation – Creating content aimed at your ideal customers will give you substantially more opportunities for your customers to find you. Blogs, ebooks, case studies, charts, etc., can be used to draw in your ideal customers and give them something of value. All of this content creates organic search results for you. 70% of the links search users click on are organic – not paid. (marketingsherpa)
4. Social Media Marketing – If you ignore this type of marketing, you do so at your peril. Depending on your business, one or more of the larger social media channels like Facebook, Twitter, LinkedIn, Google Plus or Pinterest, can bring you qualified leads.
5. Inbound Marketing – This is the "big dog on the block" marketing approach. Inbound marketing takes online marketing to the next level. It incorporates website design, buyer personas, Calls-to-Action, landing pages, blogging, content creation, strategic planning, email marketing and analyses. All of it is designed to maximize results and deliver measurable results in line with your business goals.
We started out this post with a reference from the movie, The Matrix. Staying on that theme, you can choose to live in the world you know, comfortable, familiar and easy to navigate. Or you can choose to wake up to the reality that the real world has changed, and the faster you embrace it the better chance you will have of success.
I'm not going to lie to you...It's not easy! If it were easy, everyone one would be doing it. But, those businesses who embrace this new technology and employ the tools necessary to make their business goals a reality, will beat their competition to the punch and establish themselves as a leader in their industry.


Bill is the CEO and Founder of InTouch Marketing. Bill drives the vision and direction of InTouch except when England's playing in a soccer tournament, because everything stops!